Welcome to Small Bites - An Exclusive Kids Dental Clinic in Bangalore
Small Bites is the first exclusive dental clinic for children. The team of doctors at Small Bites are all kid-loving and will go the extra mile to ensure that children are provided the best dental care that they have to offer, while making sure the children are comfortable.
Small Bites has spacious playing areas, themed rooms, and many more goodies to ensure that kids overcome their fear of going to the doctor, and instead have a lovely time while at the clinic. With animal themes for young children, superhero themed rooms for older children and even a bike themed room for young adults, Small Bites has it all to make your kids' experience one that they will never forget
It is not easy to convince your child to see a doctor, particularly a dentist. When adults themselves hate going to a dentist, one can imagine what the children feel. However, Small Bites, an exclusive dental care facility in Bengaluru is hell bent on changing that perception. Small Bites is Bengaluru's one and only theme based paediatric clinic.
Founded by Dr. Premila Naidu, in 2007, Small Bites goes out of the way to ensure that kids who visit for dental checkups, have the time of their lives in addition to getting the best dental care. The founder, Dr. Naidu identified a gap in the existing dental care clinics in India that there were no clinics which were no real child friendly clinics and no place that could actually make a visit to the dentist, one to remember. This drove her inspiration to have her own completely child friendly dental clinic.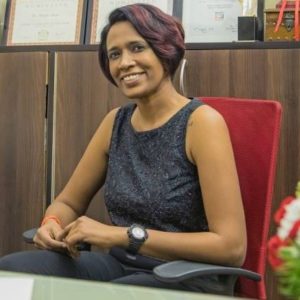 Why Small Bites Children Dental Clinic ?
BEST DOCTORS
Dr. Premila Naidu has been awarded the Indian dental excellence award for being the best pediatric dentist in Bangalore. She has worked with Fortis and Narayana Hrudalaya group dental clinics. Working at multi-speciality hospitals has exposed her to the dental needs and special dental requirements for kids with special health care needs. She is well versed with various behavior management techniques and up to date with the developments in the field of pediatric dentistry
CHILD FRIENDLY AMBIENCE
Small Bites is the only dental centre in Bangalore that is entirely child oriented and has a theme based design. It has a lavish play area, a specially designed oral examination area and playful wall themes that are changed frequently. Every dental chair has its own entertainment system in place, where the children can see their favorite cartoons. Positive reinforcements and constant communication keep children happy and stress-free.
STRICT STERILISATION PROTOCOL
Small bites is an ISO certified dental center with a strict sterilization protocol. After use, all instruments are washed, disinfected, pouched, sterilized under high temperature and pressure and finally stored in UV chambers. The "no touch" protocol ensures that all instruments are 100% sterile at the time of use. The entire sterilization protocol is monitored regularly and is evaluated by internationally certified labs.
LATEST TECHNOLOGIES
At Small Bites, it is our constant endeavor to be in sync with the latest technology and development in the field of pediatric dentistry. We strongly believe that every child deserves the best and we advocate and follow Minimally Invasive Dentistry in every aspect.