Pandemic Achievements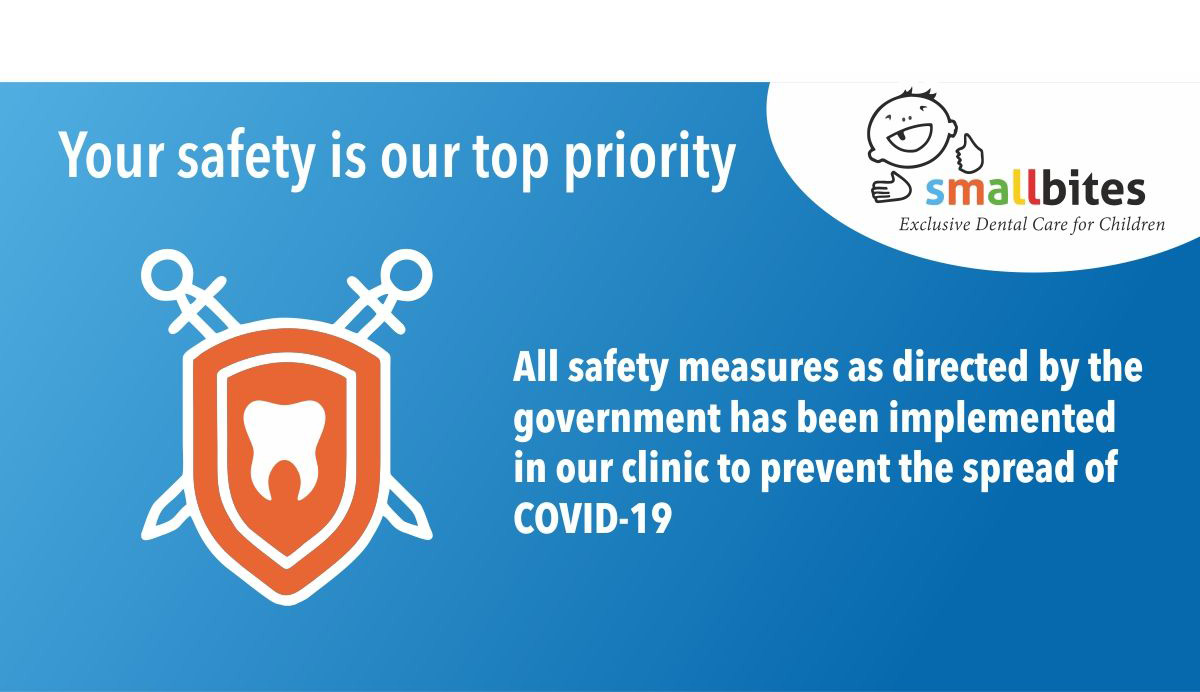 Parents of this little one from Dharwad reached out to us in Dec- 2019, post which we began our treatment. Unfortunately, due to the lockdown, they were unable to visit us often and we consulted him via Telebites once every few weeks. With only three actual visits to our clinic, we have ensured that the child now has good oral health and better teeth placement
Creating smiles through the Pandemic. We follow stringent disinfection and sterilization protocols at SmallBites to ensure safe dentistry. Let us worry about your child's oral health while you gift them a happy smile.
A brave 6-year-old after extraction. Thanks to all the exposure to children about PPE, they don't seem to be scared at all! Creating Smiles through the Pandemic.
Zirconia crowns are tooth coloured crowns used in children for restoring the esthetics, function and strength of the tooth. The difference seen in the image is after 20 minutes of treatment. Reach out to us to know more about these crowns and their benefits.